Product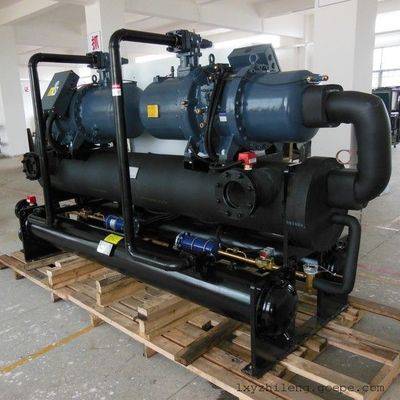 320KW capacity -10C° water cooled glycol chiller with screw compressor for pharmacy process plant
Minimum Order : 1&nbsp,&nbspPieces
General Description
HTLT-A air cooled low temperature industrial chiller is widely applied in small-medium scale low temperature industrial cooling, such as chemical industry, pharmacy, food industry, etc.
Water cooled industrial chiller works with a cooling tower. It requires less installation room, and could be located in a relevant close space.
---
Design features
-Water temperature range -35ºC to 20ºC.
-Danfoss/Copeland scroll compressor.
-For temperature below -15℃, semi-hermetic piston type compressor will be adopted.
-Shell and tube evaporator, plate type for option.
-Shell and tube condenser.
-Microcomputer control system offering accurate temperature stability within ±1ºC.
-Large flow volume centrifugal pump, higher pressure available on request.
-Multi-protection devices to make sure the chiller and the equipment running safety.
-Schneider electrical components.
-Danfoss/Emerson thermal components.
China famous brand- Topchiller industrial chiller is one of the most professional manufacturers of Air cooled water chiller, water cooled water chiller, Stainless steel chiller, screw chiller from 0.5KW(0.2Ton)to 1500KW(500Ton), oil chiller, Mold temperature controller units, cooling tower, shell and tube heat exchanger and all refrigeration spare parts. With the faith of "Topchiller---to be a professional industrial chiller factory supplier", TOPCHILLER is devoted all to producing the best quality chiller products with most reasonable price. The main factory and office are both located in Shenzhen, China. where is 1 hour away from Guangzhou.
Related Search