Product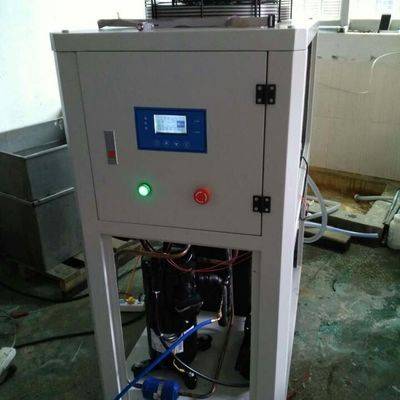 14KW CT scanning and MRI chiller used in Medical and hospital
Minimum Order : 1&nbsp,&nbspPieces
Lab testing chiller units Advantages:
Top chiller manufactures and distributes air cooled and water cooled lab chillers for any application. Standard units are in stock with brazed plate heat exc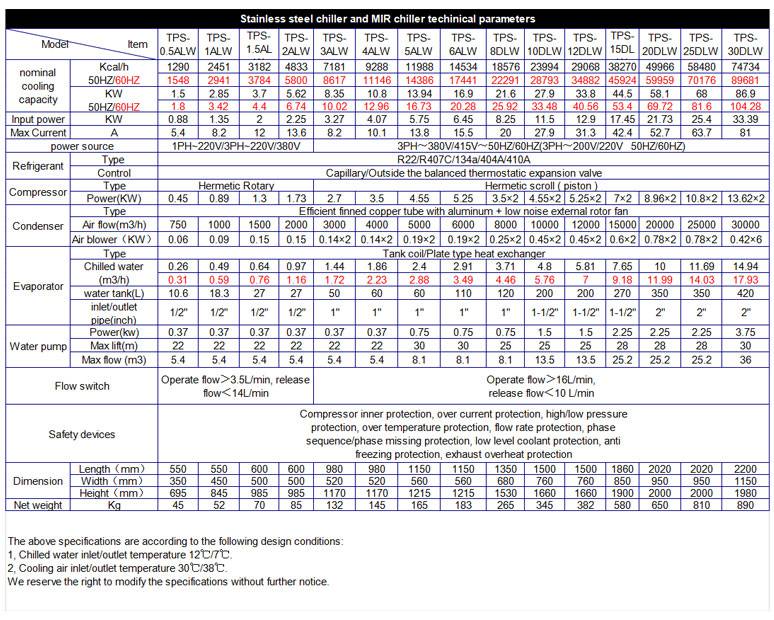 hangers, with and without pump and reservoir, and higher efficiency than ever before. Top chillers can be portable or stationery. Portable chillers can be used for multiple applications, and be wheeled to each station with convenience. Units are light-weight, and have small foot prints which makes it easier to maneuver around other equipment.
We will use Copeland or Danfoss compressor. the chiller evaporator, water pump and all water piping system are stainless steel material.
China famous brand- Topchiller industrial chiller is one of the most professional manufacturers of Air cooled water chiller, water cooled water chiller, Stainless steel chiller, screw chiller from 0.5KW(0.2Ton)to 1500KW(500Ton), oil chiller, Mold temperature controller units, cooling tower, shell and tube heat exchanger and all refrigeration spare parts. With the faith of "Topchiller---to be a professional industrial chiller factory supplier", TOPCHILLER is devoted all to producing the best quality chiller products with most reasonable price. The main factory and office are both located in Shenzhen, China. where is 1 hour away from Guangzhou.
Related Search