Product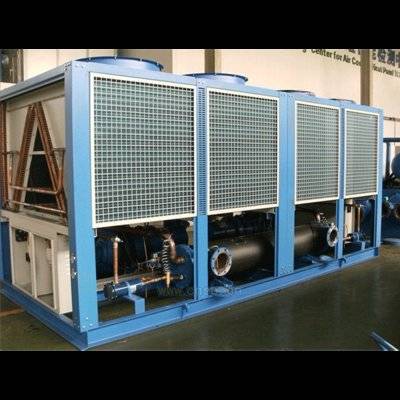 130TR air cooled screw compressor box packaged type industrial chillers
Minimum Order : 1&nbsp,&nbspPieces
Air cooled screw chiller advantages:
Air cooled screw chiller adopts branded screw type compressor like Bitzer screw compressor or Hanbell screw compressor.
the chiller cooling capacity range is 80KW-860KW, 50Ton-380Ton,40HP-480HP
This chiller models are high efficient copper condenser, shell and tube type evaporator, which features compact size, low noise & vibration, high cooling capacity, easy operation and durability.
This kind of air cooled screw type chillers are used widely in plastic industry, electrons, plating, chemical industry, ultrasonic wave cooling, printing and others.Top chiller now supplies air cooled screw chillers in various standard specifications, and customer screw chillers are also welcomed to match your special needs.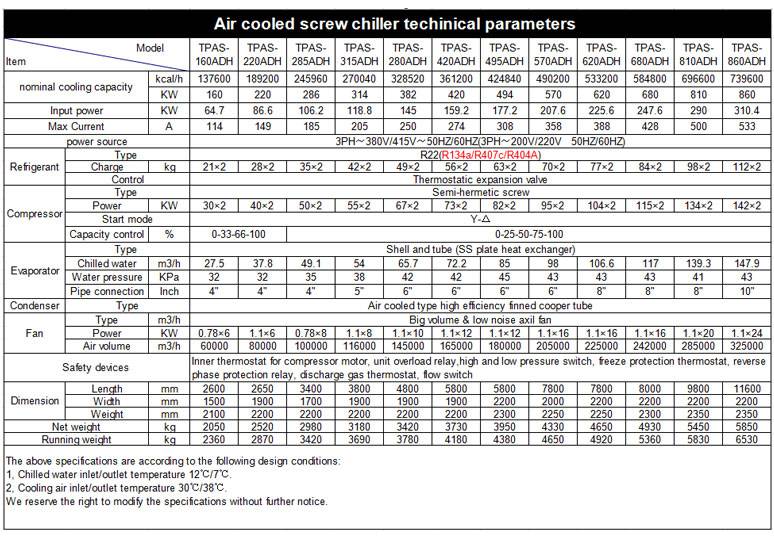 China famous brand- Topchiller industrial chiller is one of the most professional manufacturers of Air cooled water chiller, water cooled water chiller, Stainless steel chiller, screw chiller from 0.5KW(0.2Ton)to 1500KW(500Ton), oil chiller, Mold temperature controller units, cooling tower, shell and tube heat exchanger and all refrigeration spare parts. With the faith of "Topchiller---to be a professional industrial chiller factory supplier", TOPCHILLER is devoted all to producing the best quality chiller products with most reasonable price. The main factory and office are both located in Shenzhen, China. where is 1 hour away from Guangzhou.
Related Search